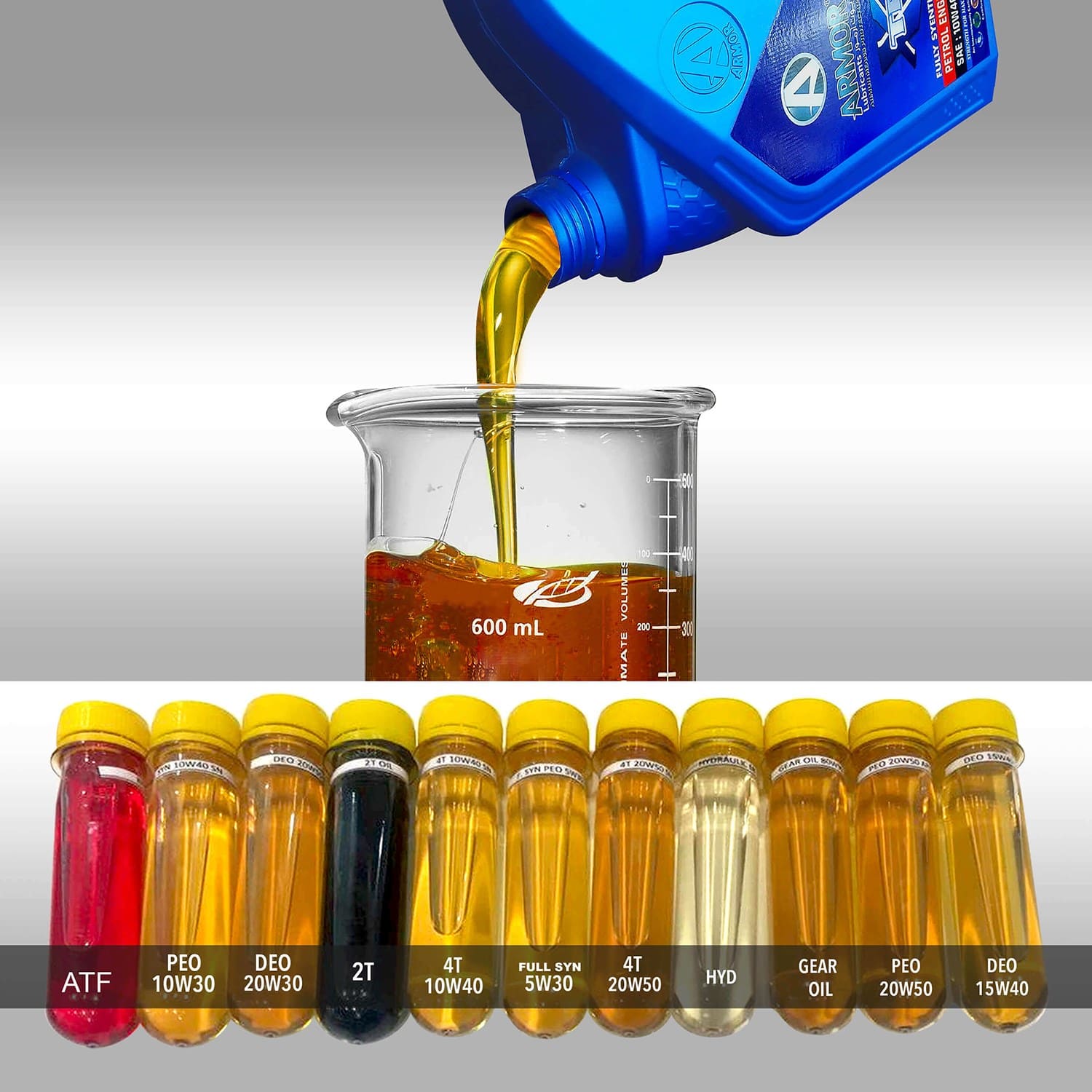 Research, Development & Deployment
Armor RD&D believes that innovation is extremely important to our manufacturing process. We (chemists, physicists, engineers, tribologists, testing and application engineers, analysts, and production experts) manufacture a comprehensive range of lubricant oils in our blending plants with high-rank virgin base oil paired up with advanced additives. Our products are eco-friendly and sustainable.
In our Testing Laboratory, which is well-equipped and staffed by skilled R&D specialists, we do exhaustive quality inspections on all of our raw materials, intermediate products, and finished lubricants.
Cutting-Edge Technology Lubricants in UAE to Lead Industries
Armor Lubricants manufacturers in UAE push the boundaries of lubricant development, to keep pace with constant changes & challenges. Armor Lubricants symbolize certified performance and protection. We offer access to high-quality, professionally-formulated lubricants, chemicals, and other products for automotive, industrial, and marine applications. From petrol engine oil and diesel engine oil to hydraulic oil, brake fluid, radiator coolant, marine oils, greases, and specialty oils, we offer the protection you need and performance you can trust.
Unrivaled Performance:
At Armor Lubricants, we are focused on using ingenious technology in our products to extend equipment life and deliver optimum performance and Guarantee that our customers benefit from the high-quality products we are manufacturing. 
Our QC team has the best practices to elaborate excel in extreme environments, in heavy industry, and in engine performance.